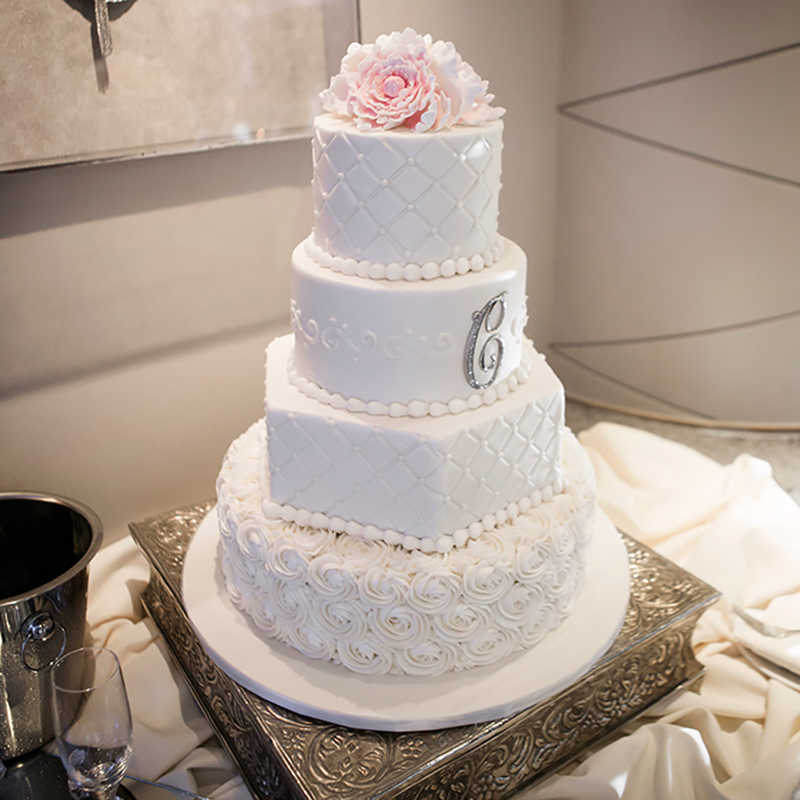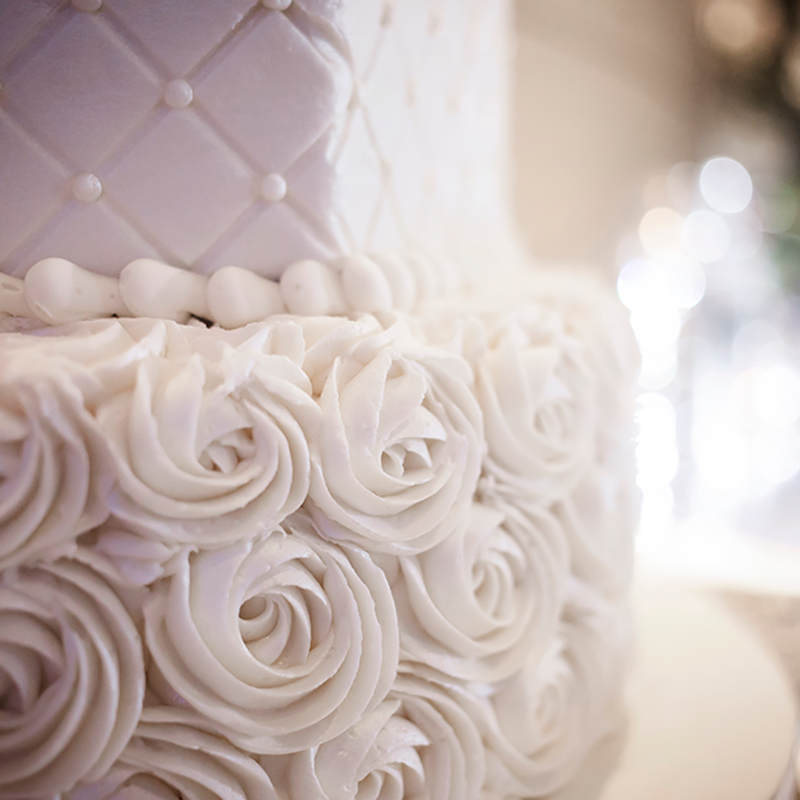 Wedding cakes are a key element of every wedding reception. There are many factors that come into play in the creation of your perfect wedding cake. Do you have a cake flavor in mind? What are your wedding colors? Bavarian Cakery offers traditional cakes in many delicious flavors and fillings. We feature our Signature Bavarian Cheesecake in a creamy vanilla and rich chocolate. Scheduling a complimentary tasting is recommended so that we can discuss your wedding theme and design a cake that complements it. For example, do you want a classic cake with lots of flowers? Do you want a vintage cake with scrolling and broaches? How about a modern cake, or is your style more minimalistic? We will work through every detail with you to ensure that your cake-cutting moment is unforgettable.
Our Simple Process
Our process is easy! At your tasting appointment, you will get to choose your cake and filling flavors to try. If you require gluten or sugar free, please note that when you contact us so we can have ready those samples. Bring your appetite and your sweet tooth!
Step 1 - Schedule Your Tasting
Step 2 - Tasting (Bring Your Wish List)
Bring pictures of what you have in mind for your bridal and grooms cake or dessert station. We offer all kinds of other sweet/savory services as well: grooms cakes, pretzel stations, s'mores, chocolate fountains, dessert stations, charcuterie, ice-cream buffets, and cupcakes, just to name a few! We will be happy to quote whatever services you need.
Step 3 - Pay Retainer
Your cake is booked after you pay your retainer for service. Email us for the secure link to pay and you will be ready to go!
Allergen Statement
Bavarian Cakery offers gluten free, sugar free and dairy free options however we are not an allergen free bakery and will not be liable for adverse reactions to food consumed or other items an individual may come in contact with while eating any of our products.
Food Allergy Disclaimer
Bavarian Cakery and Chocolate Encore makes every effort to identify ingredients that may cause an allergic reaction for those with food allergies such as the use eggs, gluten, tree nuts, red dye 40, wheat, and others for some recipes.  We have strict cross-contamination policies but cannot guarantee a total absence of these products in any of our bakery items.  Please contact us at [email protected].
With any specific questions you may have regarding allergens or product consumption.
Bavarian Cakery literally made our dream wedding cake come to life! From our initial tasting appointment I knew I was in good hands with very educated and experienced people. I felt so comfortable with their skill level that I trusted them and I'm glad I did! Both my cake and the grooms cake turned out PERFECT! I couldn't have imagined anything better. Their team was also so helpful in explaining everything, and very reasonably priced!