"A great many things can be resolved with kindness, even more with laughter, but there are some things that just require cake."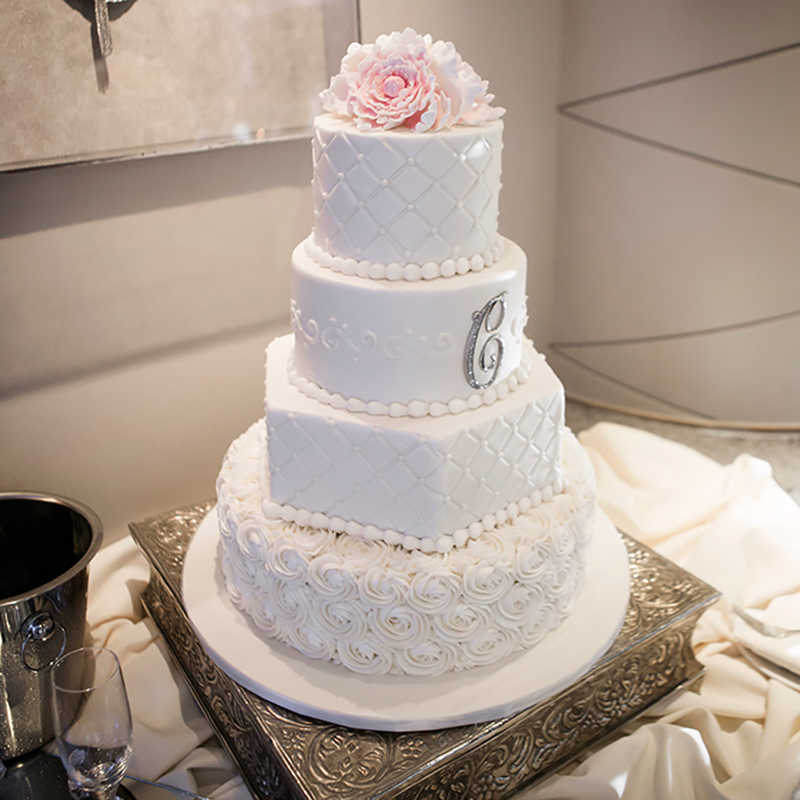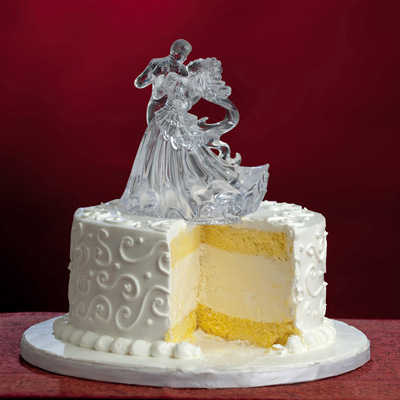 Bavarian Cakery
Wedding & Special Event Services
Our Signature Bavarian Cheesecake is a Houston favorite and timeless dessert. This European style cheesecake is offered in both vanilla and chocolate topped with our fresh whipped vanilla or chocolate frosting. For our more daring clients, it can be wrapped with any of our traditional upgraded cake flavors and even filled with fresh fruit, liqueur, or fruit puree. This is not New York-style cheesecake – it's better. You won't want to miss out on having this memorable cake for your event.
Wedding Cakes
Wedding cakes are a key element of every wedding reception. There are many factors that come into play when deciding what kind of cake to choose: flavor, theme, frostings, and color. Bavarian Cakery offers traditional cakes in many delicious flavors and fillings. We feature our Signature Bavarian Cheesecake in a creamy vanilla and rich chocolate.
Groom's Cake
A groom's cake is optional, but with it comes lots of creativity and fun! Traditionally, the groom's cake is a gift from the bride which reflects his personality and interests. It can be a surprise or he can help you pick out his themed cake. Our Signature Bavarian Cheesecake in chocolate is also a great option.
Party Cakes
Special event cakes can be created in all of our menu flavors. Party cake servings are larger than wedding cake servings and tend to use lots of colors and textures. Keep in mind pricing not only reflects the flavor and design but also the colors and labor needed to create each unique piece. Our frostings are made from scratch — hand mixed, with our team of decorators working to create your perfect color.
Sweet Menu
We are proud to offer a variety of dessert options. You may choose to build a dessert bar, which can include your choice of mini shooters, individual pies, cookies, cupcakes, and more. Or, you may prefer to choose a dessert station — a s'mores station for the neighborhood block party, or an ice cream station for a summer birthday. Explore your many options offered by our sister company Chocolate Encore. Always dreamt of having a chocolate fountain at your wedding? We've got you covered.
Rentals
We offer a variety of cake stands and other display and party decor pieces to enhance the presentation of your cakes and desserts. Rentals are reserved for clients purchasing their desserts through Bavarian Cakery only.
We will execute your designs, foods, desserts and or services to the very best of our ability using the standards set forth by the Texas Department of Food and Health with the freshest ingredients and integrity.
All of our employees maintain a Food Handlers Permit as required by the Texas Department of Health and Human Services and do continued training to maintain the highest standards possible in working with your contracted services.
We will make a priority to communicate effectively about the logistics and pertinent details of your event with you and your event coordinator and or venue.
We will confirm your design and head count for servings two weeks prior to your event date.
We will take extra care in the transport of your cake and or contracted services and will with every effort arrive well before the start of your event.
We will to the best of our integrity and character treat you like one of our own! We know it is an honor and privilege to be chosen to participate in your wedding and event and will not take it lightly. You are family now!
Bavarian Cakery literally made our dream wedding cake come to life! From our initial tasting appointment I knew I was in good hands with very educated and experienced people. I felt so comfortable with their skill level that I trusted them and I'm glad I did! Both my cake and the grooms cake turned out PERFECT! I couldn't have imagined anything better. Their team was also so helpful in explaining everything, and very reasonably priced!
– Emily Rabalais